Denne begivenhed er allerede afholdt.
KBH N Tøjbytte
26. maj 2019 @ 11:00

-

15:00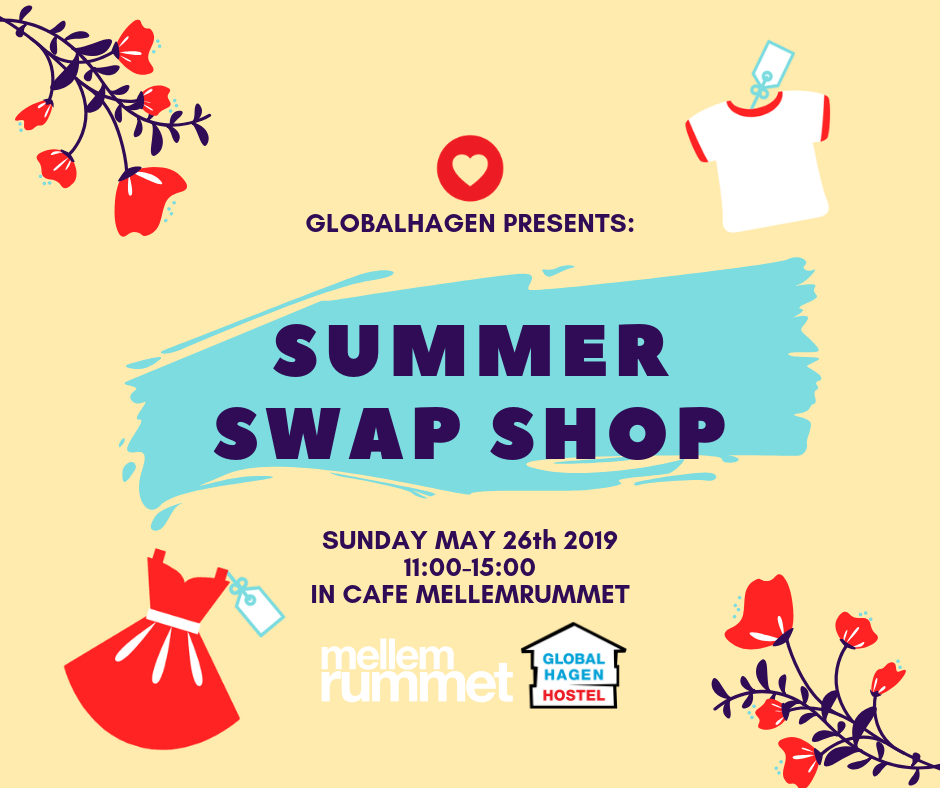 We are once again having a Swap Shop at Café Mellemrummet. Come join us on a cosy Sunday! Exchange your clothes, shoes, accessories for free and help us fight for a more sustainable world and re-fresh your closet at the same time! There will be clothes and shoes for both men and women.
NB! This time there will be two shifts: 11.00 – 12.30 & 13.00 – 15.00 with a little break in between, so we can tidy up and add more clothes.
HOW TO PARTICIPATE?
?Review your closet and collect clean and unbroken clothes you are willing to exchange (no socks or underwear, please). If you haven't worn the item for some time – maybe it is time to pass it on?
?Pack everything up and bring it to Mellemrummet (Globalhagen reception). You can drop off your clothes from Monday, May 20 until Sunday, May 26, before the event.
?For each item you will receive a ticket, which you will be able to trade for other people's clothes during the event.
Our lovely volunteers will serve you organic coffee, delicious cake from our Globalhagen Kitchen, and much more. All the profit goes to Plataforma Global El Salvador – the amazing development project we are supporting.
All the leftover clothes will be donated to a charity ❤️